So if you're anything like me when it comes to the holidays, you indulge. I mean when else can you have mashed potatoes, stuffing, gravy, green bean casserole, corn pudding, rolls, pot roast, followed by apple and pumpkin pie all in one night?! Yes… it's a little much. Hence why this morning I am drinking this delicious power smoothie.
I know that green drinks have been all the rage for awhile now but drinking something that is green grosses me out a little bit. I went to my trust source, Pinterest, and found some ideas on what to put in one to make it delicious, healthy and help me detox post holiday binging! I used this guide and can't wait to make my next power drink!
I used: Coconut Milk, Spinach, Flax Seed (with blueberries from Trader Joe's), Cinnamon, Bananas, Blackberries and Raspberries. I figured berries usually dominate the color of things, so I didn't hesitate drinking this!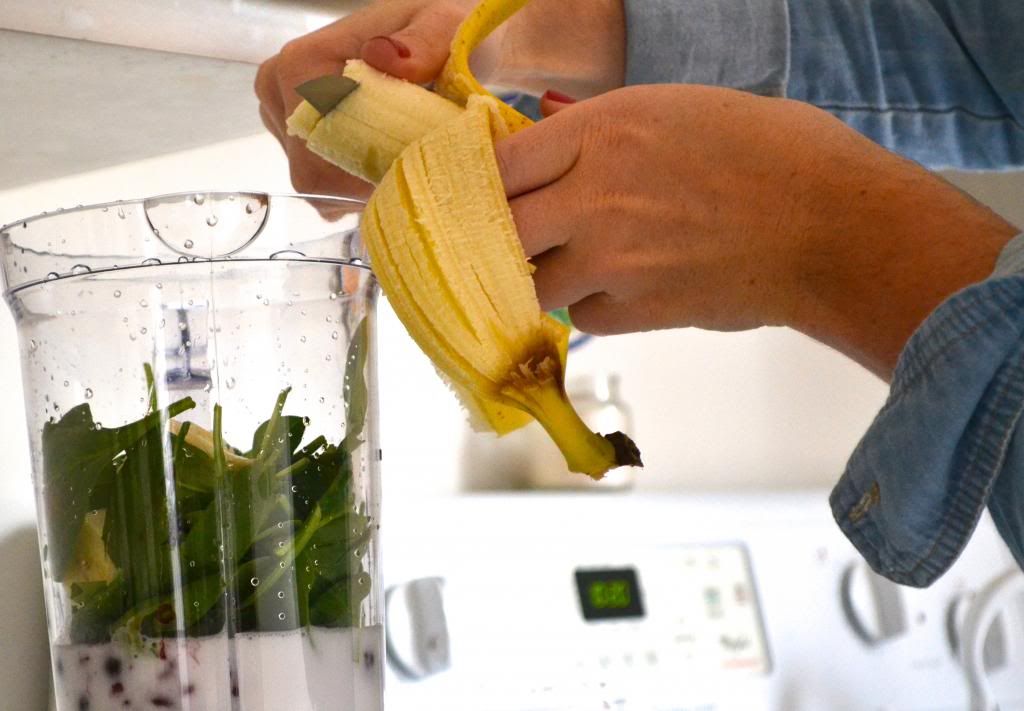 Happy Cyber Monday Shopping!! Can't wait to show you my scores!
Follow all things CC&C : Bloglovin / Facebook / Instagram / Twitter