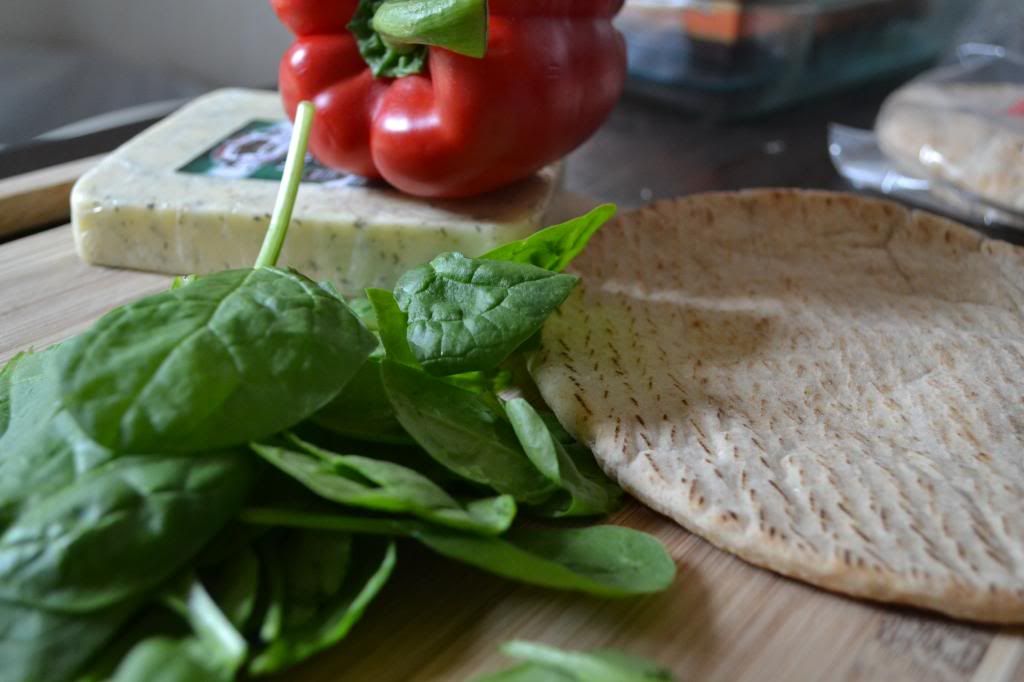 I don't care what your favorite flavor is, everyone loves pizza and a healthy pizza you should love even more! I came across this recipe and was amazed at a) how simple it was b) how delicious it was and c) how much it caved my craving for pizza!
It takes about 25 minutes max from start to finish to make these pita pizzas. You'll need a whole-wheat pita, spinach (thinly sliced), some slices of red peppers, shredded havarti cheese (I used dill-flavored and it was beyond good) and a little bit of olive oil and pepper/salt if you need it!
Preheat the oven to 425 degrees. Place pitas on a baking sheet and top with oil, spinach, peppers and cheese dividing evenly. Bake until cheese is melted and a little bubbly… mine took 5-6 minutes. Season with salt, pepper, or even garlic to taste and enjoy!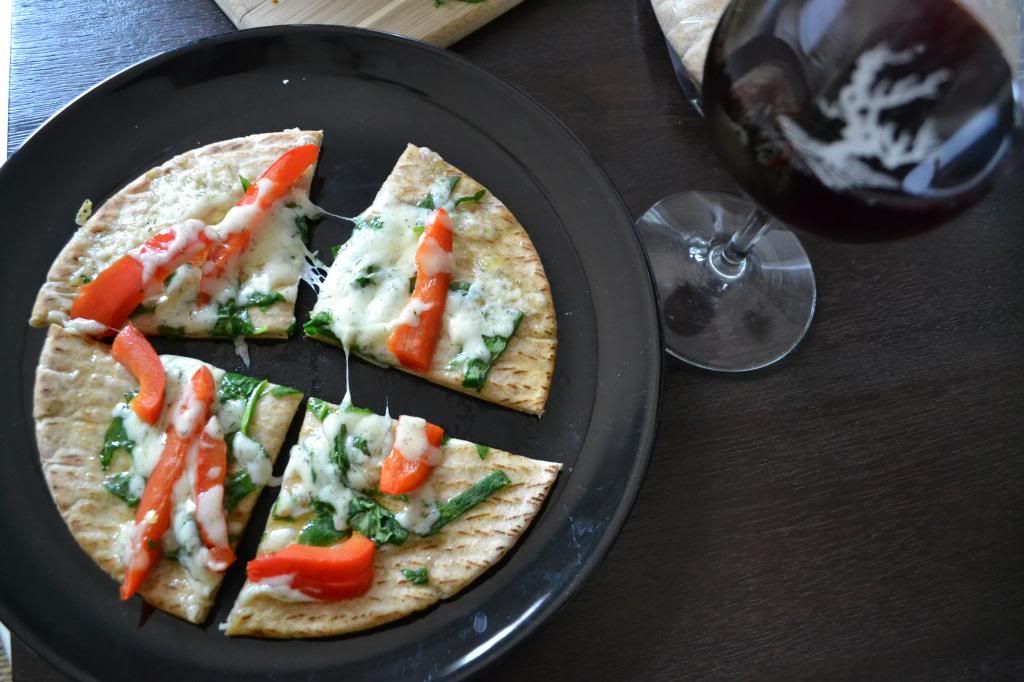 Follow all things CC&C : Bloglovin / Facebook / Instagram / Twitter